Owner Resources
Information You Need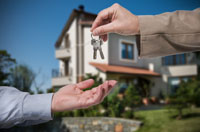 At Cal West-HMS, we treat your home as our own. We offer a wide range of property management services to fit your needs as a landlord or home owner, and tailor our services to ensure that you have the highest level of service for your home..
Cal West Owners Portal
H.M.S. Owners Portal Our Services
Resources & Forms
Documents
Links
New Laws and Important Updates
Have a Question?
Videos
Frequently Asked Questions
How do you qualify a tenant?
Our criteria for qualifying an applicant is clearly defined on our application. All parties over the age of 18 who wish to occupy the property must complete the application process. An application fee is charged for processing each applicant. The fee is paid by the applicants. We are authorized by the applicant to pull a full credit report and criminal background report if necessary. We call each landlord reference as listed on the application and we verify all employment data. The applicant must verify 6 months of consistent employment and three (3) times the rent in income.
View More