Owner Resources
Information You Need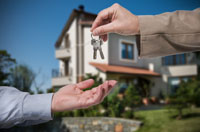 At Cal West-HMS, we treat your home as our own. We offer a wide range of property management services to fit your needs as a landlord or home owner, and tailor our services to ensure that you have the highest level of service for your home..
Cal West Owners Portal
H.M.S. Owners Portal Our Services
Resources & Forms
Documents
Links
New Laws and Important Updates
Have a Question?
Videos
Frequently Asked Questions
Can I choose to disallow pets, smokers, large families, etc.?
We comply fully with the Fair Housing Act. This means that you can not choose to disallow anyone that is a member of a protected class under the act. You can choose to disallow pets and not permit smoking in your home, but you cannot deny a service animal. If you have additional questions on the specifics of the Fair Housing Act, please see our
fair housing page
.
View More