Owner Resources
Information You Need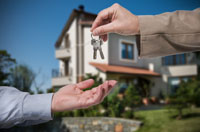 At Cal West Property Management, we treat your home as our own. We offer a wide range of property management services to fit your needs as a landlord or home owner, and tailor our services to ensure that you have the highest level of service for your home..
Cal West Owners Portal
H.M.S. Owners Portal Our Services
Resources & Forms
Documents
Links
New Laws and Important Updates
Have a Question?
Videos
Frequently Asked Questions
Do you provide me with a report of activity on my property?
Yes, we will provide you a monthly report of rent and other income received, and maintenance, repairs, and other expenses incurred. This will be provided once per month. If you have questions regarding your statement, please do not hesitate to contact us.
View More