In this edition discover the following:


Cal West-H.M.S. what does it all mean?
Meet my emotional support animal!
Vendor Highlight
Meet our Property Manager Kathryn Pelling
Bad bill dies on senate floor

Is this email not displaying correctly?
View it in your browser.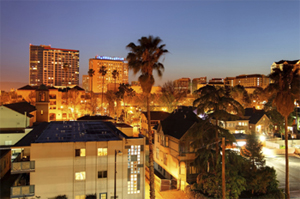 Cal West-H.M.S. What does the H.M.S. stand for?

Welcome to another addition, or should I say the Inaugural addition of the Cal West H.M.S. Newsletter. This month we are excited to inform you of some changes in the works and some that have already come to pass. While change is inevitable, we do not plan to alter who we are. Our commitment has always been to provide the best service possible for your dollar. Now for a message to our H.M.S. and Cal West clients, Julie and I would like to say how excited we are that you are with us for our new journey. To those of you that have been faithful and loyal to H.M.S. all these years we would like to say thank you. The H.M.S. staff is knowledgeable and professional and you will be able to continue to work with Stephanie, Kerry, Jolynn and Jilene for years to come. Kathryn Pelling is a remarkable property manager with with over seventeen years of experience. We hope to have her around for seventeen more years if she is willing. She may have something to say about that.




To our many Cal West clients we say thank you as well. This year we discovered that the most frequently asked questions we hear are "Am I a little fish now?" or "are you too big for me?". I have been in this industry for some time and I don't think anyone will mistake Cal West-H.M.S. for some massive corporation that turns it customers into numbers. In fact, our company doesn't make the top 10. We still have to get up every day and earn your business. Some minor changes will be evident for some staff. As an example, our Broker Julie Collins gave up some duties with regards to accounting, but that frees her up to do what she likes best; going out to properties to make sure your investment is being well maintained. Dawn and Stephanie in our maintenance department, have more vendors, and can bounce ideas off of one another to provide a more cost effective and efficient experience to our clients. We are optimistic about the future but ultimately it is you that makes us better. We need some patience from all of you while we smooth out the rough edges but we are aiming pretty high.





Another question that you may be asking yourselves "what does H.M.S. mean?". No, it doesn't mean hearty meatball sub or Harry met Sally or my personal favorite Her majesty's secret service. If you have been with H.M.S. for awhile you may know the original meaning of the acronym but I have given it a new meaning. H.M.S. stands for Home Management Systems. Systems require thought. Systems requires a plan. H.M.S. has been around for over 35 years. In fact, the founder of H.M.S., Rocky Maxwell, was one of the original founders of NARPM®, the National Association of Residential Property Managers. I have served on the board of this fine organization. This year I serve as the local chapter President. H.M.S. was sold to one of his property managers, Sylvia Hill, in 2002. Sylvia had worked for Rocky for about seven years before purchasing the company. Since then, H.M.S. has gone on to receive quite a list of distinctions. Sylvia served as a chapter President and a National President for NARPM® and today Sylvia still teaches on the national level. H.M.S. is a teaching property management company. Here is another interesting fact. H.M.S. was the first Bay Area Company to receive the coveted CRMC credential which stands for Certified Residential Management Company. This credential is not easy to get and H.M.S. is the only local company to have it. Systems are what made H.M.S. a great fit for us. I am not ashamed to say that H.M.S. shared their systems knowledge with us several years ago which made this transition a bit easier. Our new slogan is Stronger together. Just like any team when we work together we are much stronger than anyone of us could ever be alone. I am learning so much from the property managers and other staff. I hope they learn from me as well. Change is inevitable but a wise man once said if you are standing still you are really moving backward. We made a leap to buy H.M.S. but is is already paying off. Come by and meet the staff. I want them all to know our great clients and residents.




Robert Collins, President Cal West-H.M.S.

June 1, 2013




Senate rejects bad security deposit bill

This week one of our property managers, Kathryn Pelling, posted on our Facebook page and I put out a blog but I am going for a world record of social media venues. There is a link to the California Apartment Association's website where this is posted below. Take a look and thank a Lobby near you. Essentially this bill would have punished the landlord for very minor and innocent mistakes and would have made our job so much more difficult. I know this probably isn't the time but it points out the need to be on guard. Your property manager ought to inform you of these things so that you, as an owner, can act in your own capacity to fight this junk legislation. It prompted me to take quick look at some other bills that could affect our clients. In the coming weeks I'll do my best to educate you on some of these bills on my blog athttp://www.calwestrents.com/_blog/Blog/post/. Until then enjoy the article.

http://caapartments.org/senate-rejects-security-deposit-bill-in-wake-of-caa-opposition/




VENDOR HIGHLIGHT

OFF PRICE CARPET

www.offpricecarpet.com

1020 W. San Carlos San Jose, Ca 95126 Ph (408) 288-7678 Fx (408) 288-9809 Store Hours Monday-Friday: 9:00 am - 7:00 pm Saturday: 10:00 am - 5:00 pm Sunday 12:00 pm - 5:00 pm




We are always proud to introduce our clients to our wonderful vendors that we work with every day. This month is no exception. I work with Josh at the carpet store. When I told him I planned to highlight him for all the work he has done for us over the years he was happy to give me a few items to pass along to you. Let me say that we get great service from Off-Price. They have come through on short notice for us many times and their installations are always guaranteed. Now on to Josh's highlights.

Off-Price Carpets has been around for almost 20 years.
Off-Price is a family owned business. Ken and Josh are a great father and son combination.
The installers at Off Price are all long term employees working for Off Price and not subcontractors like with many stores.

Give them a call and ask them to come out and do a free measure for you. They offer a large selection and can be trusted to keep the price in budget.

LIGHT BULB

FEATURE

Sandy Adams

Meet my Certified Emotional Support Animal"Lucky"

By now most property owners and managers are familiar with the term service animal or guide dog. We also know that service animals are the exception to your "no pet" policy.




Kathryn Pelling
RMP® MPM®



Meet Kathryn. She is a property manager with Cal West-H.M.S. Kathryn is a big hockey fan. She is crazy for the Sharks. She is still reeling from the recent playoff loss to L.A. so give her some time to heal.




Kathryn lived in Truckee California for ten years. Her family still lives there and she even met her husband there. Her parents ran a golf course and apparently she is pretty good. She loves her family and her favorite thing to do is...