Finding a good tenant in San Jose requires a careful screening process. You want to make sure you're placing a strong tenant who will take good care of the property. Today, we're sharing some tips on how to do that.
Property Management San Jose: Approval Criteria
Three things go into our approval criteria; a credit check, landlord references, and income requirements. When we look at credit, we aren't looking for a specific score. We are looking for a long history of on-time payments. That means no late payments at all. We don't want to see payments on the credit report that are 30 days late, and we don't want to see any collection activity. Working in this field for over 20 years, we know that the number of on-time payments is in direct relation to how often the tenant will be late on rent. We see the credit report as a debt to income ratio report, and we also look for whether the applicant has been involved in any public court case.
For landlord references, we go back to the last two places the tenants lived; or a minimum of five years. For income requirements, we look for tenants who earn at least three times the amount of rent. This is a standard.
Prescreening Your Tenants
Before you do any of this, prescreen your tenant. Ask certain questions prior to showing your property. If you don't want a pet, cover that up front. We have comfort animals now and potential tenants don't tell you the truth at the beginning. Pay attention to the details of what they're saying. You also want to let them know your criteria. We have it on our website, but we go over it before we show a property. We ask them to drive by the property and get to know the neighborhood and area.
Fair Housing and Your Application
You need to know what's on your application. Don't discriminate with the questions you're asking. We abide by the guidelines the city of San Jose has provided. That's two persons per bedroom plus one. So, five people can live in a two-bedroom property. It's a uniform thing for rental property in San Jose, but check with your city. This isn't a requirement; there's an occupancy limit and a suggested limit you can put on your rentals.
Know what you can and cannot ask on your application, whether it's a tenant's birthdate or ethnicity. Make sure you go to CAA or TCAA to get a rental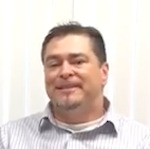 application. You have to become a member and pay a fee, but it's worth it. You can also use the Rental Housing Network as a resource.