Property management companies range from small mom and pop shops to major corporate giants who dominate local markets. There's a lot to discover as you go through the process of choosing a San Jose property manager, and it can feel like a daunting task. You'll find different fees as you do your searches and try to narrow down your list. You need to know what you're getting for the price you're paying, so we want to offer you some advice today.
Flat Fee vs. Percentage Based Fees
You might see different platforms when you're looking at the
property management cost in San Jose
; the flat fee system and the percentage based system, which is more like a performance based system. The flat management fee is when you agree to pay a certain amount every month for whatever services the company is providing. That fee is paid regardless of what is happening with the property. If your home sits vacant for six months, that fee still is charged to you. If the property is rented quickly, you get the advantage of that flat fee because you don't have to pay anything extra. A disadvantage is that even if the property manager is performing, but the tenant decides not to pay rent, you are still paying that fee to the property manager. There's an advantage to knowing what you're going to pay every month but you also can't be sure if the company is going to be motivated to keep your property rented.
The percentage system is more of a performance based product because if the manager doesn't get your property rented, that manager won't be paid. If a tenant doesn't pay rent, the manager isn't getting paid. In this system, the fees can range from between 5 to 10 percent of the monthly rent. Some companies on the lower end might not provide all the services you expect, and those charging 10 percent might be larger companies that don't need to compete on price.
Additional San Jose Property Management Fees
Another fee you can expect is a leasing fee. This is charged when the property is vacant and your property manager gets it rented out. This is the most intensive part of the property manager's job. There's marketing and showing the property, as well as qualifying the applicant and moving in your tenants. Sometimes, there are advertising costs involved. Leasing fees can be a flat amount or a percentage of the first month's rent, usually between 10 percent and 100 percent.
Set up fees may be charged to create your property in the company's database, and get your financials organized. A coordination fee or a repair mark-up might be charged as well, typically when you have maintenance costs. Some companies charge that because they're general contractors or just because it's another revenue source for them. There's a lot of work that goes into coordinating repairs, and some property managers will only charge for jobs more than $1,500.
Compare Services and Reputation to Fees
Whatever you do, remember that a property management company is not simply about the fees. You're not just choosing between one company and another based on price. Get a full- service company, and take the time to see what they offer and how they work. You need to know if they are organized and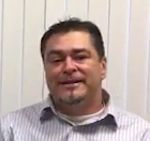 structured, and honest with their clients. Get to know the company before you choose one. It's a bad idea to choose just on price. You have a large asset that they will manage, and it could be a retirement vehicle for you. You need someone who knows the laws and can take care of it.
If you have any questions about San Jose property management fees, please
contact us
at Cal West HMS Property Management.